SEND Outside of the Classroom
How do we ensure, as a school community, that we are inclusive and offer the same opportunities for SEND pupils both inside and outside of the classroom and across the wider curriculum?
St. Luke's Catholic Primary School wishes to be recognised as a school at the heart of the community, providing an inclusive, safe, caring and stimulating environment in which to learn. Equal opportunities permeate through all aspects of our school life and is the responsibility of every member of the school community.
As professionals, we offer opportunities for pupils' regardless of their age, gender, race, faith or disability. We encourage pupils to take an active participation in all areas of school life.
Below are some examples of how our SEND pupils participate in wider school life opportunities.
Mini-Vinnies: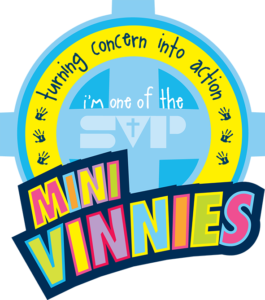 Mini Vinnies are a group of Key stage 2 pupils who volunteer to meet every week to look at how to tackle poverty. The volunteers of Mini Vinnies are members of the St. Vincent de Paul Society.
During their sessions, the Mini Vinnies look at how to turn 'talk into action.' They have opportunities to discuss the local/national and international issues and plan how they can have an impact at St. Luke's.
Forest School: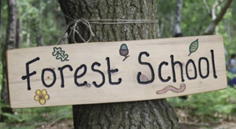 For the past 2 years, St. Luke's Catholic Primary School have provided the children with outdoor education at Chetwynd Deer Park.
All children, including those with additional needs/disabilities, have regular opportunities to participate in a holistic curriculum and to learn within the natural environment.
Our Forest School is particularly important for our pupils who may find challenges with social, emotional, mental health difficulties; we aim to support any barriers through providing activities to promote:
Emotional well-being: Time spent outdoors proven to help relieve stress and anxiety.
Self-confidence: Overcoming challenges and taking risks such as tree climbing/ropes courses.
Self-regulation: (Control thought and behaviour); Reflecting and adapting when something is not going well. For example, encountering a mini raft that doesn't float, requires making adjustments to improve it.
Concentration: Staying focussed on an activity, such as bird spotting or constructing a wooden bird feeder.
Self-esteem: Child led group activities or projects often allows them to contribute their ideas, consequently increasing self-worth. For example, designing a bridge.
Stress management: Sensory engagement during calming activities such as nature walks, bird spotting and insect identification.
Emotional coping mechanisms: Children are given opportunities to talk about their worries and fears during fire circle time. Child led activities give opportunities for independent problem solving.
Self-efficacy: (Child's belief in their ability to accomplish a task): Child led tasks provide opportunities to succeed without external guidance.
Emotional reactivity: (Ability to manage emotions when upset) The unconstrained nature of Forest school may allow children to compose themselves and harness their emotions.
Social skills: Children are given the opportunity to mix with peers that they have been isolated from during the Covid-19 lockdown.
For pupils with physical/sensory difficulties; we complete risk assessments to ensure that we can remove any barriers to participation. At present, we are working with the Chetwynd Deer park to improve the disabled access around the site.